News
Kazakhstan celebrates 2nd win at 2023 ASBC U22 Asian Boxing Championships in Bangkok
18.01.2023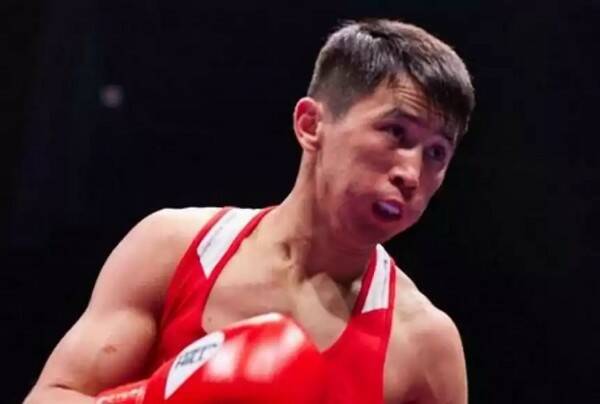 BANGKOK. KAZINFORM – Makhmud Sabyrkhan of Kazakhstan's national boxing team won his first match at the 2023 ASBC U22 Asian Boxing Championships in Bangkok, Thailand, Kazinform cites Sports.kz.
Kazakhstan's Sabyrkhan defeated Uzbek boxing champion Mirzabek Mirzakhalilov in the -57kg weight class on Day 1 of the tournament in accordance with the anonymous decision of the judges.
Last year Makhmud Sabyrkhan reached the final of the 2022 ASBC U22 Asian Boxing Championships in Amman, Jordan, falling to the Philippines boxer.
This is the second win for the Kazakh squad at the event as Kazakhstan's Sanzhar Tashkenbai stunned the Kyrgyz boxer in the -48kg weight category earlier.
The roster of the Kazakhstan's national team at the tournament includes Sanzhar Tashkenbai (48kg), Daniyal Sabit (51kg), Nursultan Altynbek (54kg), Makhmud Sabyrkhan (57kg), Talgat Syrymbetov (60kg), Mukhammedsabyr Bazarbaiuly (63.5kg), Abzal Serik (67kg), Sabyrzhan Akkalykov (71kg), Dias Molzhigitov (75kg), Yerasyl Zhakpekov (80kg), Sagyndyk Togambai (86kg), Yerkhat Bekzat (92kg), and Amanat Sabyrgali (+92kg).
Photo: sports.kz